Editorial SnapShot
The Most Innovative Trends this Week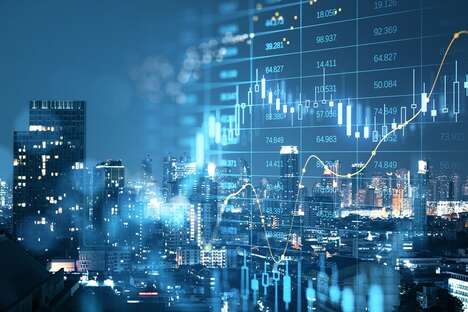 The impact of artificial intelligence is reverberating across all industries, as an increasing number of businesses recognize its remarkable capabilities and harness its power to enhance task efficiency.
These noteworthy advancements, across various categories and industries, focus on the groundbreaking potential of Artificial Intelligence (AI)Prepare to be inspired as we delve into the realm of innovation and its transformative impact on the entrepreneurial landscape.
Artificial Intelligence (AI) Revolutionizing Industries:
The convergence of AI and various sectors is reshaping industries and unlocking unprecedented possibilities. Let's delve into some remarkable highlights:
AI in Retail:
Aramark's Quick Eats store
is revolutionizing convenience retail by harnessing intelligent technology. This innovative concept streamlines access to high-quality food and beverages, offering customers a seamless and expedited experience. The integration of AI in retail holds immense potential for enhancing customer satisfaction and optimizing operational efficiency.
AI in Healthcare:
The advent of
Scrolling Therapy
, an AI-powered app designed specifically for individuals with Parkinson's disease, marks a significant breakthrough in the healthcare industry. This app presents a more accessible alternative to physical therapy, potentially improving the lives of numerous patients. By harnessing AI's capabilities, healthcare professionals can leverage technology to enhance patient care and outcomes.
AI in the Workplace:
ClickUp,
a leading productivity platform, recently introduced ClickUp AI. Powered by artificial intelligence, this transformative tool has the capacity to reshape the way we work. By automating repetitive tasks, streamlining processes, and providing valuable insights, ClickUp AI enhances productivity, collaboration, and overall organizational efficiency.
AI in Automotive:
The automotive industry is undergoing a paradigm shift with the integration of generative AI.
Faraday Future's Generative AI Product Stack
represents a significant milestone, offering the first-ever generative AI capability for in-vehicle usage. This innovation holds tremendous potential for transforming the driving experience, optimizing vehicle performance, and redefining the automotive landscape.
Exciting Trends in Various Categories:
In addition to AI advancements, entrepreneurs should also be attuned to exciting trends across diverse categories. Here are a few noteworthy developments:
Drinking:
Budweiser's introduction of the
Bud Ground Cooler
addresses both the refreshment and sustainability aspects of the beverage industry. This unique innovation allows consumers to enjoy a cold beer while minimizing their environmental footprint. As sustainability becomes an increasing concern, entrepreneurs can find inspiration in developing eco-friendly solutions that resonate with conscious consumers.
Eco:
Eeva
, a groundbreaking laundry solution, combines washing and drying functionalities within a compact unit while eliminating the need for a dedicated water supply. This innovation not only saves space but also promotes water conservation. Entrepreneurs interested in eco-conscious solutions can draw inspiration from Eeva's success in integrating sustainability and convenience.
Education/Social Good:
Horti's "
My First Plant
" is a plant subscription service designed to teach children and caregivers the fundamentals of houseplant care. By combining education, environmental awareness, and social good, Horti contributes to cultivating a love for nature among the younger generation. Entrepreneurs can explore innovative ways to integrate education and social impact to make a meaningful difference.
While it's clear that AI will profoundly impact our lives, the extent of that effect is still being explored. The remarkable advancements in AI across various industries, coupled with exciting trends in different categories, provide a fertile ground for entrepreneurial exploration.
Those looking to leverage these technologies to not only stay relevant, but ahead of the curb, should begin exploring these new opportunities. By staying informed and capitalizing on these cutting-edge developments, entrepreneurs can unlock opportunities, drive growth, and shape the future.