Editorial SnapShot
The Most Innovative Trends this Week - August 30, 2023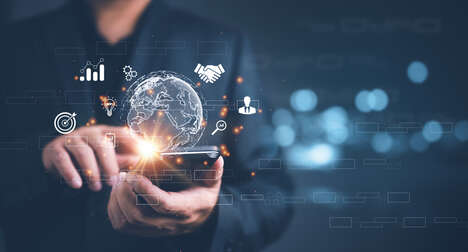 Amidst an era of unprecedented transformation, where technological leaps, economic dynamics, and climatic shifts converge, we stand witness to a whirlwind of change. We unveil upcoming pivotal trends to guide the compass for business leaders navigating these uncharted waters. The fusion of data's ascendancy, the intrigue of generative AI, and the power of business intelligence come to light. Beyond this, the realms of personalization, corporate social responsibility, and automation beckon our exploration. This article is your compass, offering insights into the forces propelling business metamorphosis and equipping you to seize the opportunities and triumph in a perpetually evolving realm.
The integration of AI is reshaping industries, unfurling unparalleled opportunities. Below, we delve into awe-inspiring breakthroughs:
AI Chatbots:
The Next Frontier on the Web:
Quora
has ushered in a new era with an update to its AI chatbot platform, introducing Poe. As a hub for AI chatbot interactions, Poe boasts compatibility with Meta's Llama 2, OpenAI's ChatGPT-4, Anthropic's Claude, and more. Users can seamlessly engage with multiple AI bots concurrently, transcending communication boundaries.

Revolutionizing Video with AI:
GoDaddy
, the trailblazing tech provider for small businesses, introduces a game-changing asset—Instant Video. Nestled within GoDaddy Studio, this AI-driven enhancement promises to redefine marketing strategies. Harnessing the prowess of AI, Instant Video empowers businesses with dynamic marketing tools to captivate audiences and fuel growth.
AI Meets Denim:
Soorty,
a prominent denim manufacturer from Pakistan, propels the fashion realm into the future with its latest marvel—HumAIn Chapter 2. This denim capsule embodies AI Stable Diffusion, an innovative advancement. Through AI's transformative touch, Soorty fashions denim into a canvas of creativity, pushing the boundaries of style.
AI-Infused Retail Experience:
Hungryroot
, the AI-driven healthy grocery and recipe service, redefines sustenance. Recognizing the unique palate of each individual, Hungryroot aligns eating habits with personal, sustainable, and economical experiences. The AI-powered platform curates culinary adventures tailored to diverse tastes, bringing nutrition and innovation to the table.
Reviving Tradition with AI:
MetaMosque
introduces a groundbreaking app that harnesses AI to facilitate virtual mosque visits globally. Embracing AI's capabilities, MetaMosque paves the way for worshippers to traverse distances, connecting with spiritual spaces in unprecedented ways.
Exploring Emerging Trends in Varied Categories
Amid AI's march, other intriguing trends beckon entrepreneurs to the horizon of innovation. Below, we spotlight these promising developments:
Tech's Solar Revolution:
The GoSun Power 266
portable solar power bank emerges as an embodiment of mobility, power, and versatility. Engineered to cater to the modern user's connectivity needs, this ultra-mobile device empowers users to remain plugged into the digital world from any corner of the globe.
Eco-Forward Movement
: Zero Waste Week fosters environmental consciousness by curtailing landfill waste. Merrell, in sync with this mission, introduces the
Scrap shoe
collection. By ingeniously repurposing excess production materials, Merrell breathes life into discarded resources, sculpting a sustainable path for the future.
Age-Defying Wellness:
Shaklee
tackles aging at its cellular core, unveiling clinically proven anti-aging gummies—Vivix. Bursting with polyphenol-rich ingredients, including the mighty muscadine grape, these gummies slow the march of time from within. Shaklee's innovation embodies the fusion of medical insight and lifestyle elevation.
Social Impact Redefined:
Weldon Angelos, a potent advocate for criminal justice reform and the visionary behind The Weldon Project and Mission [Green], ushers in
REEFORM
. This initiative signals a forceful push for positive change, exemplifying the synergy of social good and responsible cannabis engagement.
In the grand tapestry of business evolution, the allocation of resources toward these transformative trends undoubtedly signifies an era of amplified investment and rapid product advancement. Yet, the essence of triumph in this dynamic arena lies in vigilant adaptation and purposeful alignment. As the competitive landscape unfolds, those who not only decipher the language of trends but also weave innovation into their fabric are poised for greatness. The journey to success is paved with agility and responsiveness, traits that guide companies toward carving an indomitable path. In this ever-shifting paradigm, where change is the only constant, the compass of innovation and adaptability guides the way. As the currents of transformation course through industries, the future unfurls its treasures for those astute enough to sail its waters.