4 Post-Pandemic CPG Trends Currently Changing the Industry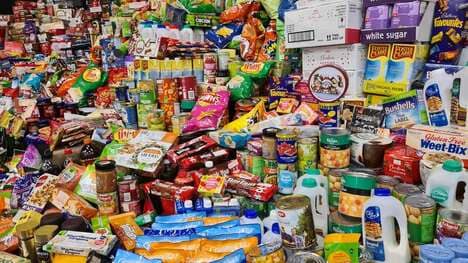 As we gain space from the pandemic, which massively disrupted global trade and productivity, CPG companies have been confronted by a new operational reality. They have, in large part, been forced to reimagine how they create and package products, who they partner with, how much inventory they carry, and how they can rebuild pre-pandemic customer relationships.
As a result, CPG brands and their manufacturing partners are pivoting to embrace trends in sustainability and adaptability. Rather than viewing the implementation of these trends as burdensome to their business, these brands have realized that sustainability and adaptability can be leveraged to optimize operations, improve product quality and safety, and win back consumer trust.
For this article, we've organized four key adaptability-focused trends within the beauty and food space, all of which have emerged since the pandemic.
Zero-Waste Cosmetic
Customers are becoming more conscious of how their lifestyle choices affect the environment and how businesses across all sectors are hastening problems like pollution and climate change. As a result, they are asking that their favorite brands take responsibility for their environmental impacts, and alter their operational practices in such a way that it empowers them, as customers, to contribute to curbing the effects of climate change.
Trend Hunter's insight, 'Zero-Waste Cosmetic,' examines the trend within the beauty industry toward developing zero-waste products, packaging, and/or production processes. For example, brands like Lush, The Body Shop, and Aesop are all making moves to reduce waste in their supply chains and ensure they are not only meeting consumer demand but also setting the bar high for other cosmetics companies in the industry.
In the coming years, as consumers expect sustainability from companies, zero-waste production will become increasingly common.
Seafood Sustainability
Seafood has one of the largest food miles per pound of any animal and is often tied to over-fishing practices. Because of this, indulging in this cuisine has notable environmental and ethical downsides. In an effort to combat this, a number of small seafood delivery start-ups have begun making sustainable seafood more accessible via direct-to-consumer platforms.
Trend Hunter's insight 'Seafood Sustainability' capture this emerging trend by highlighting companies that bypass third-party retailers to offer customer direct access to sustainability-sourced seafood.
Pre-Packed Eatery
To maintain business during the pandemic, many restaurants quickly adapted their business models and entered the CPG space by creating pre-packaged meal kits. And although nearly all COVID-related dining restrictions have been lifted around the world, this new CPG trend has continued on.
Trend Hunter's insight 'Pre-Packed Eatery' explores this new phenomenon and highlights the way in which a number of restaurant businesses survived crises through innovation and adaptability.
Private Label Expansion
Due to the dining restrictions and broader economic woes caused by the pandemic, consumers began turning to private-label purchasing from larger grocers and retailers.
Trend Hunter's insight, 'Private Label Expansion,' examines how this trend has only gained momentum in the wake of the pandemic. Today, major retailers like Walmart, Loblaws and Kroger are offering private-label collections of standard food items. For consumers, these private-label offerings provide them with a cost-effective option for shopping for their favorite groceries. Meanwhile, it provides businesses with a useful tool for integrating consumers into their shopping ecosystems.
Takeaways
Ultimately, CPG companies recognize that in a post-pandemic world, sustainability and adaptation must be wholeheartedly embraced. Rather than struggle against these changes, more companies have appeared to realize that sustainability and flexibility can be used to streamline operations, increase product quality and safety, and reestablish consumer confidence to pre-pandemic levels.
For more CPG industry insights, check out Trend Hunter's free
2023 Trend Report.