2022 Trend Report Webinar
Jeremy Gutsche and Armida Ascano Discuss Impactful Trends in 2022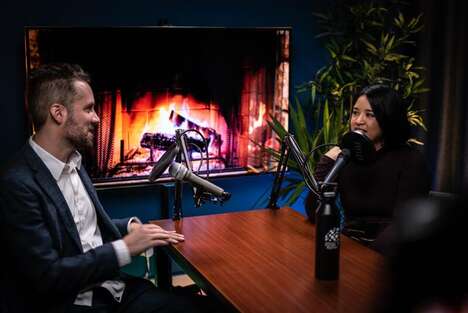 Which trends are disrupting your industry, and how can you prepare to change? To answer these questions, join us at Trend Hunter's 2022 Trend Report - Q1 Edition, taking place on Thursday, March 3rd, 2022 at 1:00 pm EST.
The 2022 Trend Report - Q1 Edition will tackle the most important trends to watch in 2022. During this 1-hour webinar hosted by Jeremy Gutsche and Armida Ascano, you will learn the key trends of this year, learn which industries are being disrupted, and engage in an insightful discussion with other innovators across industries.
In 2022, innovators will have the power to transform industries at an unprecedented scale. Whether it's through greater sensors, improved materials, enhanced machines, or superior interactions with customers, innovation will become truly democratized and accessible to everyone. Join us online for live inspiration, insight, and trend forecasting. Click
here
to register.