The Importance of Demand Signals
An Interview with Kate Pomeroy, Head of Innovation North America at Pernod Ricard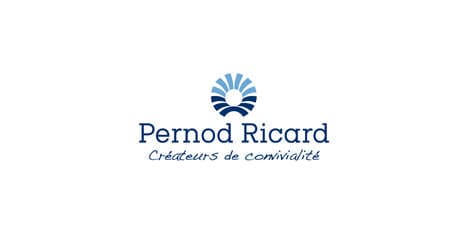 Demand signals are all around us and help predict consumer behavior. For Kate Pomeroy, the Head of Innovation, North America at Pernod Ricard, paying attention to demand signals is the key to truly understanding consumer behavior shifts and where her industry is going next.
Sean Watson, Futurist and VP of Revenue Operations and Special Projects at Trend Hunter had the chance to interview Kate on stage at Future Festival's New York Innovation Conference last month, gaining insight into her and her team's most notable innovation tactics.
Sean Watson: When you look at the consumer desires or trends that you focused on pre-COVID, do you think those trends or behaviors have changed completely, or are they still relevant?
Kate Pomeroy:
During the pandemic, consumer behavior shifted, and all of us have experienced those shifts. What's interesting for us in the Bev Alc industry now is trying to discern which of those behaviors are staying and which were just pandemic trends. So kind of what you've been doing all day, just trying to figure out what is truly the new normal versus what is passing.
One of the most notable shifts we've seen is everyone entertaining at home a lot more in smaller groups. As a result, the on premise has actually seen quite a big share erosion overall, and people are going back to the on premise, but it tends to be more weekend and more special occasion versus frequent and every day. Part of that is because we got used to home prices versus on premise prices--$15 for a cocktail when you could buy a bottle of one of our amazing products for 15 or $20 just doesn't seem worth it.
That is one of the big shifts as well as convenience during the pandemic. We saw a massive shift to convenience in terms of Ready to Drink, and we believe that consumers will continue to look for that convenience within our category. This brings me to some of the innovations we've done in the past couple of years. We've created Ready to Drink products for Jameson, Absolut and Malibu. The Jameson Ginger & Lime was actually created by our team in just nine months which was unheard of for our company. We also created Altos ready to serve margaritas. The insight there is that the margarita category was neon green and not very attractive looking, so we created a ready to serve Margarita that has only four ingredients. Those ingredients are free from artificial stuff, and it is the highest quality, bar quality Margarita on the market.
Sean Watson: How did you shift your business to accommodate the new normal?
Kate Pomeroy:
A big part of it is our new team that was actually started two years ago. We started with an ethos of complete agility, and when we look to competitors or look to other industries, it's not just about the trends and what we're seeing in adjacencies, but also how you do things quicker and how you move faster. One of the things that inspired us was actually a Zappos talk example, where they organized what they call sprint teams in order to move very quickly. What we're trying to do is to have fully functional sprint slam teams that are representative of every key decision maker so that we can move at a rapid pace.
Sean Watson: We see many industries borrowing from each other as the things start to settle; how important is it for you to look at trends outside of your own industry?
Kate Pomeroy:
Yeah, absolutely. For us, we really nurture curiosity and that is innate in the team. That hunger for curiosity is key and that means not only being curious about the world, but looking for demand signals anywhere. Every day, all day, I'm looking for demand signals as I walk down the street, and I'm seeing how behavior is shifting. We are all about consumer centricity and understanding demand. In terms of our industry, we want to look close at what people are drinking not only in alcohol but also in the non alcohol space. There are a lot of nootropics or mood enhancers when you go into Whole Foods and Trader Joe's is a very different store than five years ago in terms of the shelf set of beverages.
The new non alc space has evolved so much, and there are brands solely specializing in non alcoholic mocktails. We want to be aware of what's going on in beverages and from that in food and how that relates back to beverages. Inspiration can come from anywhere because demand signals are all around you. You just have to be so conscious of looking for those demand signals and have an understanding of consumers and demand.
I'm lucky enough to have a couple of Gen Zs so I'm looking at them and seeing the difference in demand signals from them versus people around me. Now obviously, they're underage and I'm not looking for demand signals in drinking, but at demand signals of behavior. One of the things that really struck me coming out of the pandemic is that they are anxiety ridden, and right now, we all are.
We are living in really uncertain times when anything could happen at any moment, whether it's a war, a pandemic, or a shooting, and we live in constant fear of that happening. My kids are the epitome of that, and I feel like there's two responses. What I'm seeing is people where the response is escape and joy. The ones saying "let me escape somewhere else, let me have an amazing Altos Margarita and escape to a different place, or a Malibu and escape to the beach." There are also the people whose response is pure cocooning and who want to put up barriers, so we are always looking for those demand signals and at how generational behavior is shifting.
Sean Watson: What is one major trend in your industry you're predicting will be important to look out for in the coming months or years, in what we call the "recharting" phase?
Kate Pomeroy:
There are so many and I've talked a lot about convenience and a little bit about Gen Z and their different behaviors. I think "better for you" overall is a trend that everyone has embraced. Whether you're someone who's doing dry January, damp January, or not bothering at all with any of that, the better for you trend of drinking better is here to stay.
It's important for us to explore what that means. It could be drinking less, conscious drinking, or it can be linked to well being and wellness, but also drinking in more premium ways where it's better quality, but less of it. We're also seeing this trend of premiumization exploration, and are always hunting for the new and the next. That's something that's very much inherent in our industry and part of it is also being present on social media, putting that out, and kind of being the arbiter of cool.
Another one is purpose and the importance of standing for something. Absolut has been a huge proponent of the LGBTQ+ community for over 30 years and was one of the first to support. Absolut also did a cool thing in the metaverse recently and though I'm terrified by what's going on with AI and bots, there's also some amazing things happening, especially when it comes to technology's capabilities for helping creatives.