On the Edge of Revolution
Renee Erridge, Founder and Chief Architect, Plumgig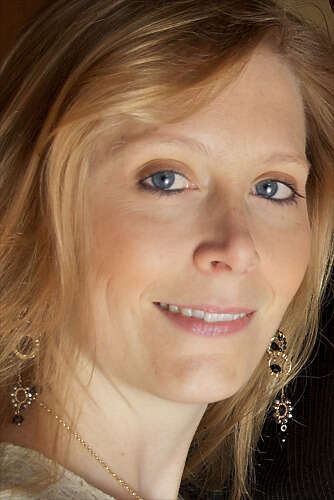 Transforming the classic webinar and workshop model into an interactive "laboratory," PlumGig helps companies tackle business challenges surrounding team development, culture, productivity and more. Renee Erridge is the Founder and Chief Architect at Plumgig, and believes that we are on the edge of a work revolution though getting there may take some time.
1. What does innovation mean to you?
When I think about innovation, I think about the process of future exploration based on what's happening in the world today, and about practicing an experimentation approach to try new ideas to meet that future need.
2. How does your team generate new ideas?
A lot of it has to do with following hunches and we do a lot of reading. I do a significant amount of reading on the topics that I'm working on inside my business. It's then a process of connecting dots and exploring ideas together.
Every other week or so, we get together and talk about our strategy and we're almost always discussing what we've read. There's often a conversation around what we could be doing now that lends ourselves to better outcomes in the future. But much of the work starts with getting hunches, researching hunches, connecting dots between different parts of our work, and then trying things out. That means that we run a lot of experiments at Plum Gig.
3. Do you have any specific rituals for resetting your team to be more creative?
Our actual product is a creative problem-solving process. In order to deliver for our clients, we help teams reset their mindsets for creativity all the time. It's really in that work with teams where we practice the process of generating ideas and experimenting with those ideas.
So while it's often like that phrase "The shoemaker's children have no shoes", when we uncover breakthroughs with our clients, we use those moments to also consider what those breakthroughs mean for us, for our business and for our brand.
4. How do you identify trends? Do you use any external resources to spot trends and consumer insights?
The work that we do is focused on team effectiveness and leadership development. Everybody on the team has years and years of experience, but what's interesting about our industry right now is that we're in a revolution and being on the edge of that revolution is still pretty progressive across the human resources and culture leadership space.
What we have to do is really go outside of the normal library of subject matter experts to find those folks that are also practicing and experimenting on the edge of this work. So we follow a lot of companies that are leading in this area like Patagonia for example. They're very relevant right now because the CEO just gave away his company to fund climate change. He's been progressively creating amazing cultures for a long time, which is what we dig.
People talk a lot about innovation, but very few companies truly know how to innovate, and how to actually take risks safely, so they often don't do it. It's one of the reasons we attended Future Festival, because we are looking to build this tribe of true innovators motivated to experiment at the edges.
5. What is about the biggest challenge you face while innovating?
Because we're an emerging company, we experiment all the time-- with our brand, with our approach, and with the right client base. As we do that, there's always a risk that our experiments won't work.
For one, we have to be really careful to run an experiment long enough to really vet if it works or not, rather than pivoting as soon as we're uncomfortable. There's no hierarchy to give you guardrails, so accountability is important.
In addition, since the work we do is so future forward, we've found that if people don't understand something, they will not buy into it. And so there's a huge element of "education" that if often required before we can get a potential client to try something that we offer. It's kind of interesting because we're all about progress over perfection, but in a way, when you're communicating your brand externally, you have to have it pretty right or people won't call.
6. How was your experience transitioning from the pandemic being a fairly new and young company?
Our whole product and team is remote and we built it that way on purpose. We built for a remote workforce because even before Covid hit, we were targeting teams that were globally dispersed, so we needed a product that already enabled that. The real challenge that we faced was as soon as we started and were ready to launch our product was that HR organizations and business leaders were in a total freak out.
Because of that, nobody was spending any money for the first year of Covid. Nobody was spending any money on team growth because they were just trying to figure out how to survive. Then, when The Great Resignation started everybody focused on hybrid teaming and
productivity tools. Decision makers have been very focused on these few challenges which closes them off from experimenting because they're kind of running from behind.
That's starting to change a little bit now as leaders figure out how to respond to remote work, whether for good or for bad.
For our business, we've had a lot of barriers in terms of making traction, so that's another reason why we attended Future Festival because our philosophy is that people attending innovation conferences already have a mindset for trying new things.
7. Has there been an instance where another industry has influenced innovation within your company?
A big focus for us is helping leaders let go of control so workers can claim control. So I always keep an eye on companies that are experimenting with progressive approaches around the employee experience. Because of all the talent flight, businesses are expanding their definition of workforce perks -- things like remote work, certainly, but also self-managed teams, 4-day work weeks, and wellness and mindfulness offerings. Much of this is coming from the creator and crypto industries where pretty much everyone self-selects in and contributes on their own terms. One of my hunches is that the token economics experiments running hot inside Web3 DAO's right now are just a test bed for the future of work everywhere.
8. Do you see your company switching from remote work in the near future or adopting a hybrid work style?
No way. We have a strong operating rhythm that creates space for tactical execution, strategic development, and reflection. And if we need to be together, like for this conference, we'll make that happen, too.